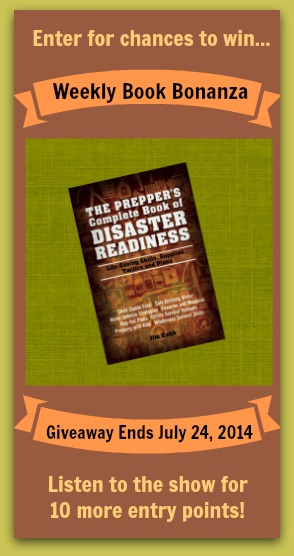 The Prepper's Complete Guide to Disaster Readiness by Jim Cobb is the quintessential  primer of readiness preparedness for a novice and a refresher course for a seasoned prepper. Almost every point is covered in this book yet it still it goes into further detail without distracting from the primary focus of a broad reaching topic. Disaster Readiness is a wide reaching topic but author, Jim Cobb knows his topic well and has done a fantastic job of breaking things down in understandable sections and clear chapters.
Jim enlightens the reader on areas usually untouched such as how Disaster Readiness affects relationships (Children, Pets and Elderly).  The Prepper's Complete Guide to Disaster Readiness is a book that we highly recommend no matter if you are new to this walk and way of thinking or are a veteran to preparedness.
We here at PREPARE Magazine hope this book will help you to build a substantial library of resources!
FREE Digital Subscription to PREPARE Magazine
Full Disclosure:
If you don't happen to win, or you've found this blog post after the Giveaway has finished, please consider clicking the links above or shopping through the Amazon links below to buy Jim's book(s). With the minor affiliate income from your purchase we can continue testing, reviewing, sharing and blogging – and ultimately we hope – encouraging YOU.
We do hope someone from our blog is the winner!!